I have no idea who made these gifs, but there is a story to them. I am going to tell you the story.

Bella, I am tired of just kissing you all the time, so I had a talk with my hot brothers and they gave me house shattering pointers.
Like having sex standing up.
Bella, love, I am glad you agree....hold on going to fast, I am going to jizz my pants.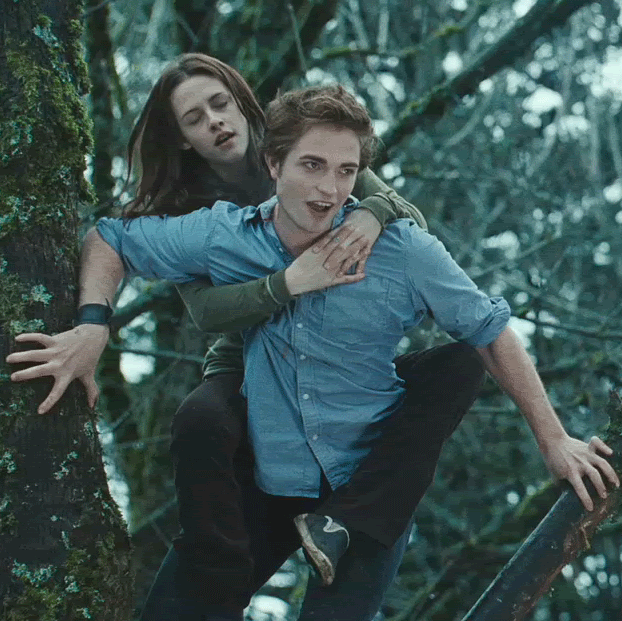 Um they said to slow me down to try dry humping me like a spider monkey in a tree.....I think Emmett wants to laugh at me.
They also suggested role playing, but I am afraid of this one Bella, what if I kill you?
Does my face give away that I stole your virtue and we had pre-marital sex? I mean, Bella, we are grinning like the teenagers filled with angst that we are. I hope the warewolf doesn't find out.